For those wanting to participate, we have an Arrow Rock Quilt Camp 2014 Challenge.
This fabric, Moda Fabric "Secret Garden" #35121 by April Cornall was chosen for the challenge.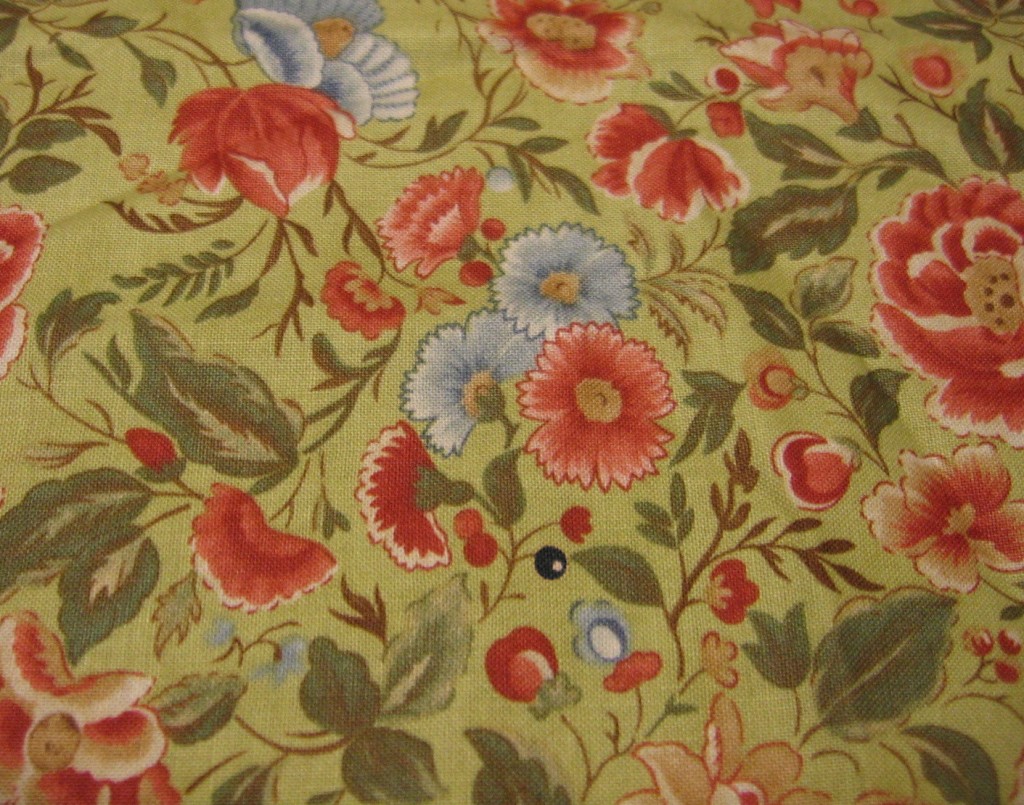 If you want to participate, you may either buy some of the fabric, or send $3.00 and you will receive a fat quarter in return mail.
The completed projects will be displayed for everyone's enjoyment and we will have an informal judging at Camp 2014.  Hope everyone has fun with this fabric & the challenge!
"Rules" for the Challenge:
Your quilt or wall-hanging must have a recognizable piece of the fabric on the front.
Your entry may be any size.
You must be registered at Quilt Camp 2014 to be eligible for the prizes.
There are three categories:
1) Item larger than 40″ x 60″   
Best of Show, $50.00

2nd Place, $25.00
2)
 Item

smaller

than 40″ x 60″   
Best of Show, $50.00
2nd Place, $25.00
3) Most unusual use of fabric
Can't wait to see these!